I've been meaning to redesign and cleanup this website for the last 2 years but never got around to actually doing it until today. I'm excited about the final result! Read on to learn about this refresh but first, let's celebrate..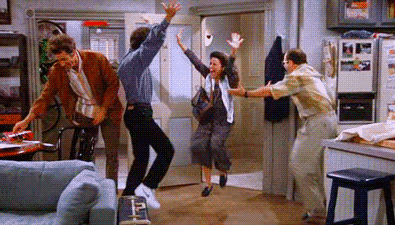 This version of my website is built with Jekyll and hosted with Firebase Hosting. It's common for most people to host Jekyll websites using GitHub but I decided to go with Firebase because:
It doesn't require me to version control my website (I don't really need to / want to)
It's easier to deploy with just a single command
It's free (at least for the kind of traffic I receive) and most importantly,
It's blazing fast
Speed and Readability
My focus for this release was speed and readability.
To speed up the site, I moved the name servers of my domain from Hover to CloudFlare for faster DNS resolutions. I also decided to write all the styles myself instead of building upon a large CSS framework like Bootstrap. This way, I can reduce the file size of my stylesheet. Since Jekyll generates static HTML files, there's no need for a server - further reducing page load times.
To improve readability, I chose not to use many colors or clutter the design with sidebars, shadows or large buttons. I wanted content to take center stage. A big part of this move was picking the right font and I chose IBM Plex - a font that I fell in love with from the day it was announced.
I'm also experimenting with new sections like "What I Use" - where I share a list of my favorite tools, apps etc. In the coming days, I'll be adding a new section to share a list of my projects and the books I'm reading.
Hope you like what you see! 🍾 🎉