About Me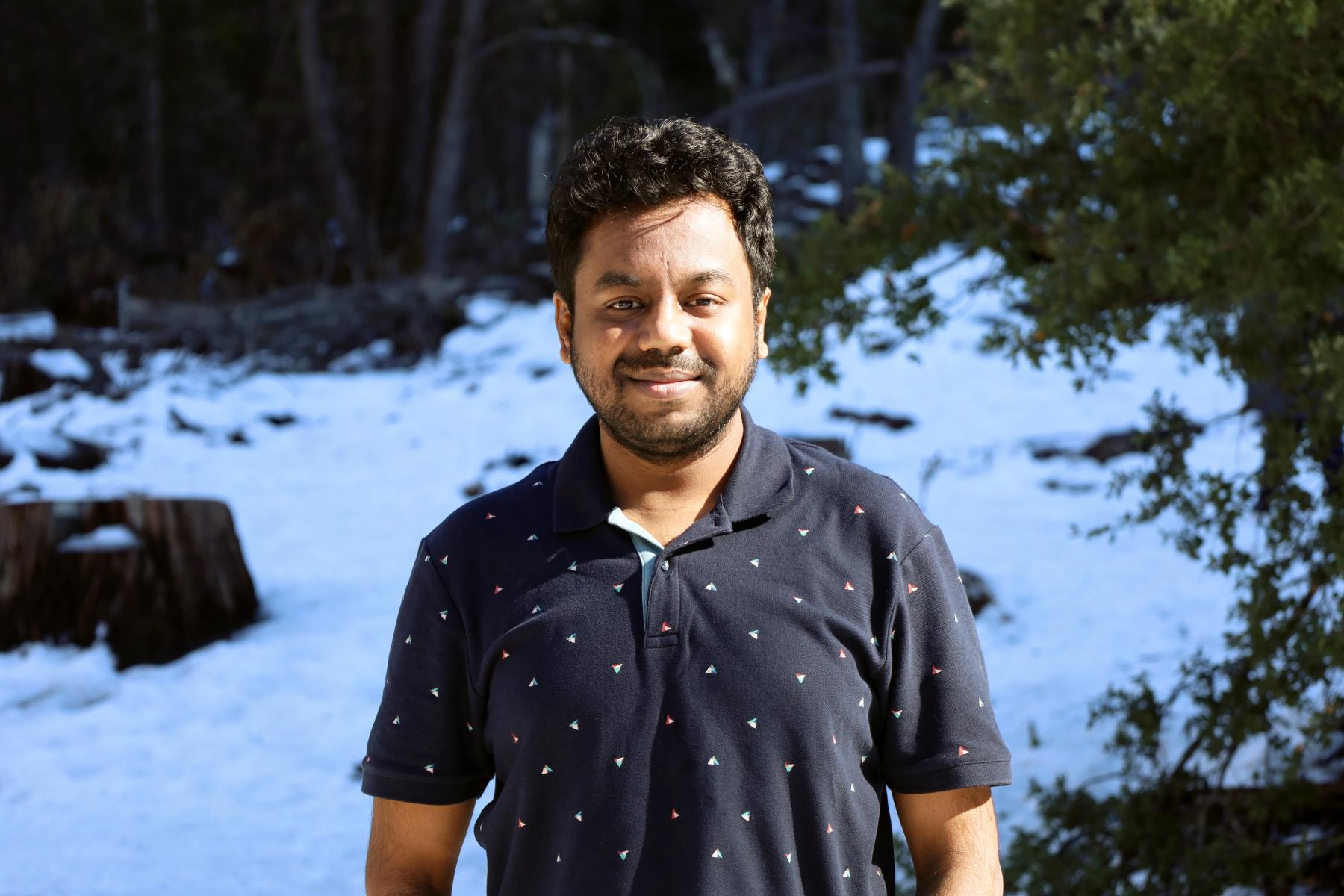 My name is Nagarjun Palavalli but, most people call me Nag. I'm a full-stack web developer and currently work as an Engineering Manager at Nightfall, where I lead a team of talented front-end engineers. I live in Bangalore, India.
I was introduced to the world of programming through an introductory QBasic course in middle school (early 2000s). Although I enjoyed writing QBasic, I didn't really fall in love with programming until I discovered HTML, CSS, and JavaScript a year later. I spent my early teens inspecting the source code of GeoCities websites and worked my way up from there.
Although my job requires me to spend most of my time working with front-end technologies such as HTML, CSS and JavaScript, I am very proficient in back-end langauges like Node, Go and Rust as well. I regularly contribute to back-end projects at Nightfall and work on personal projects in my free time.
As an ex-startup founder, I am passionate about building design and user-centric products. I enjoy designing user interfaces in Figma just as much as I enjoy writing code.
In addition to web development, my passions include aviation, travel, photography and history. I enjoy flying airliners on X-Plane and hope to learn to fly a real plane one day.
Notable achievements
1st Prize - International Microsoft Hackathon
2005 - 9th Grade
In the 9th grade, I entered an international Microsoft hackathon using my father's name since I was underage. To my surprise, I won! Microsoft kindly allowed me to keep my prize - a Hewlett-Packard business server (pre-cloud era).
4th Prize - Microsoft India Hackathon
2007 - 11th Grade
Ranked top 4 in a nation-level Microsoft hackathon. I was awarded a copy of Windows Vista, Office, and an HTC Windows Mobile phone.
Co-founder - Google Technology User Group
2009
Teamed up with experts across the indsutry to create the Bangalore chapter of the Google Technology User Group (precursor to Google Developer Days). I organised and ran multiple events at the Google Bangalore office.
I dropped out of college to start Eduora - a modern Learning Management System for colleges and universities. Eduora was the first international startup to be accepted into Alchemist Accelerator in Silicon Valley.
3rd Prize - Salesforce $1 Million Hackathon
2014
Teamed up with my friend and won 3rd place at the 2014 Salesforce $1 Million Hackathon. We built an SMS-based customer support app in 48 hours using Salesforce and Heroku. I wrote about my experience here.
Founder - TripCloud
2015 - 2020
TripCloud is an integrated travel and expense management platform for small-to-mid-sized companies in the United States. TripCloud was accepted into Acceleprise (now Forum Ventures), an enterprise startup accelerator in San Francisco.
Colophon
This website was built with a number of incredible open-source and free-to-use resources. Here are a few honorable mentions: